THE MA DEUCE BACKSTORY
What do we know about this stuff?  Well, I served in the Marines and spent about 15 years as a cop.  Most of my time in policing was as a dope cop.  I stood the Bardstown Police Department's SWAT team up and ran it for about 4 years.  Additionally, I've done some private military contracting in Afghanistan.  So what does all this mean?  Nothing.  What's relevant is that in a market saturated with these types of sellers we continue to connect with customers because of our free shipping and returns, competitive prices, and excellent customer service.
Now, what's the name, Ma Deuce Trading Post all about?  Ma Deuce is the nickname affectionately given to the M2-50 caliber machine gun.  In the Marines I shot, literally, tens of thousands of rounds on the XM-218 .50 caliber machine gun while I was an aerial gunner on CH-53E helicopters (The BIG IRON AKA Macho Machine).  Though, that's got nothing to do with the name.  The initials for my given name are MM.  Since I have 2 M's or M2, Ma Deuce as a name just seemed like a perfect fit in my unique way of thinking.
If you've had a positive Ma Deuce experience we'd love to hear about it in a Google Review.
Thank you for checking us out!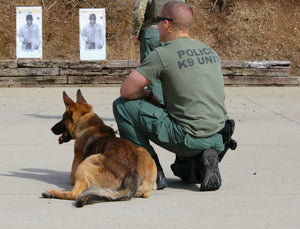 OUR MISSION & VALUES
Our mission is to be your go-to online source for tactical medical supplies. We value excellent customer service, honesty, and fairness. As a certified Service Disabled Veteran Owned Small Business we proudly profess our love of America and value our freedom.
SHOP NOW
Justice For Jason Ellis
Officer Jason Ellis was killed after finishing his shift for the Bardstown, Kentucky Police Department during the early morning hours on Saturday, May 25, 2013. While driving home, Officer Ellis encountered debris which had been placed on the exit ramp (exit 34) from the Bluegrass Parkway. As Officer Ellis attempted to remove the debris from the roadway, he was shot and killed. Officer Ellis was discovered by a passing motorist.
Officer Ellis is survived by a wife and two minor sons. He was heavily involved in the community outside of work, including coaching youth baseball. He was a K-9 handler (narcotics dog) for the police department in addition to his patrol duties.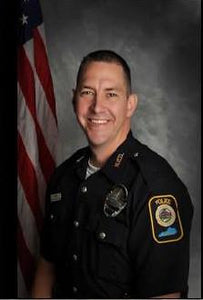 I cannot begin to do justice in describing Jason. He was a cop's cop, my friend, my brother in blue. Jason's murder remains unsolved. If you have any information regarding the murder of Bardstown Police Officer Jason Ellis I beg of you to please contact your local FBI Field Office, Kentucky State Police Post 4 at ((270) 766 – 5078, or via ElliscaseEtips@ky.gov